References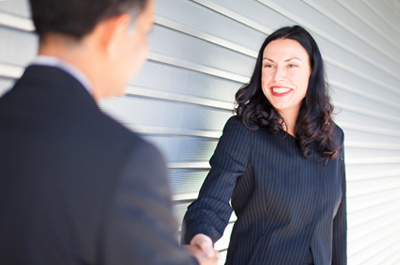 With my proven competence in planning and implementation, I work to ensure that the spark ignites your company's potential for success. My broad experience in different tasks and industries can be of help in any situation - from start-up companies to large corporations.
Here are a few examples of successfully implemented projects. I would be happy to go into more detail in a personal conversation.
International Expansion
Fragmentation of the commercial business in different divisions of the company. Divergent goals and cannibalization of specific projects and activities
Integration of existing activities and employees into a new division as a start-up within the company. Reorganization and international realignment of business areas.

International market and competition analysis
Identification of business potential (prioritizing of offerings and geographical markets)
Creation of business plans to lead to mid-term increase of turnover of approximately EUR 30 million, and doubling of profits.
Set-up and expansion of business activities (Gulf Region, China, India and the Commonwealth of Independent States)
Bid management and project management from offer to implementation
Cooperation with strategic partners
Set-up of Business Development and Marketing
Establishment of a new, internationally oriented division
Creation and executive management of a new department for business development and marketing
Structures and processes for business strategy and planning; preparation and annual revision of business plans, market intelligence, marketing services, e-commerce (online shop), as well as PR, and internal communication
Job postings, candidate selection, orientation and training of new hires
Set-up and maintenance of a marketing and sales information system
Concept and action plan for marketing, PR, and sales
Significant growth of brand recognition in the international arena
Ensured a uniform public presentation
Employees: 8
Budget: EUR 1 million annually
Revision of a Business Plan for Fundraising
Development of an expansion plan for an online shop
Revision of the business plan and the financial planning
Updating of the current planning with a special focus on the chapters industry, market, marketing and sales (desk research and involvement of network and sales partners in the industry)
Checking the impact on activities and processes along the entire value chain (purchasing, warehousing, production, order fulfillment and administration)
Selection of appropriate investors; preparation and follow-up of pitch and negotiations
Project Management for Product Development and Market Launch
Development of a new service to be offered across several companies; market launch and presentation at the World Exhibition, Expo 2000 in Hanover, Germany
Project management (planning, execution, controlling) over a 3-year period
Development of a Master Plan
Product Development, Logistics Planning und Market Launch
Innovative exhibition and communication concept (including internet presence) for 5 months on an area of 2,000 sqm
Project team: 60 employees from different companies
Budget: EUR 4 million